The profound tradition of Zakat heals and empowers communities, enabling them to breakthrough their
inter-generational crises. With this ethos, Habib University provides access to quality higher education for talented students from diverse
socio-economic backgrounds.
85% students receive
scholarships & financial aid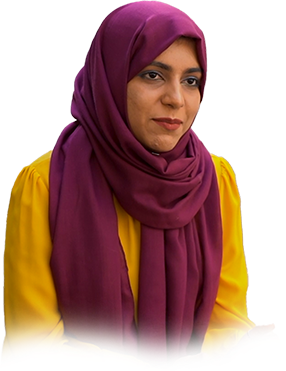 Altering the narrative for
Generations to come:
Swaleha Muhammad Saleem
HU TOPS,
BS Computer Science
Class of 2022
Click Here To See Her Video
113

/120

On Global Literacy Index
110

/114

On Global
Competitiveness Index
161

/191

On Human
Development Index
12.2%
Tertiary Enrollment
Pakistan's global ranking continues to present a grim picture of its future. Our largest-ever youth population is unable to access the transformative impact of higher education. Your Zakat can break this cycle of lost opportunity and potential.
Your gift would enable an extraordinary student from a low-income background to become the first in their family, or neighbourhood, to gain quality higher education.
Besides having a lifelong impact on their family's earning potential, your Zakat will enable the beneficiary to use their education to benefit the lives of other Pakistanis as future leaders.
Your Zakat will enable Habib University to continue to provide deserving students with access to the life-changing benefits of quality higher education.
Pledge your Zakat

Deposit Details
Title: Habib University Foundation – Zakat Account
Bank: Habib Metropolitan Bank Limited
Branch: Star Gate Branch, Karachi
Account number: 06-99-64-29313-714-271371
IBAN: PK27MPBL9964287140271371